MultiLab4
User-friendly Data Analysis
for tomorrow's scientists
The new and updated MultiLab4 data analysis program is designed to make science learning and analysis even easier for students, by providing them with easy-to-use and intuitive tools that will help them to express to their curiosity, creativity and collaboration through science.
The appearance of MultiLab4 is extremely flexible and effortless to configure due to the software's visually driven and intuitive user experience. Dynamic and customizable floating "windows" enable users to customize data views and drag, drop and enlarge data as needed, all at the click of a mouse. Also, below the menu bar are four easily-identifiable tabs that follow the logical course of any science activity, they are titled: Basic Tools, Workspace, Analysis & Digital reporting tools, so students always know what steps remain to be completed.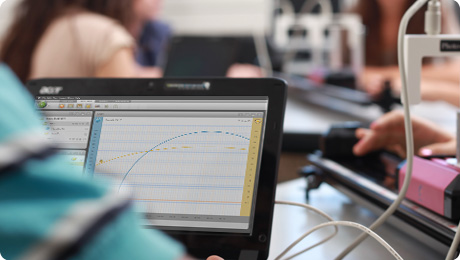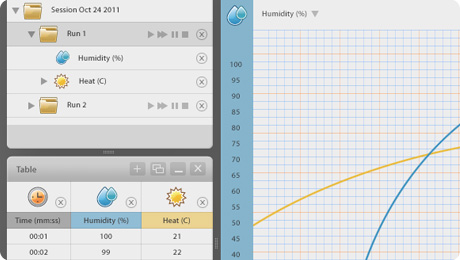 Additionally, MultiLab4 has an indexed, searchable archive where data from experiments is automatically stored according to topic or the sensors used and can be easily recalled from a searchable activity archive.
Key Benefits
Key Features
Floating windows allow dynamic and fully customizable data view

Multiple sensor display

Compatible with einstein™LabMate™

Supports NOVALink

Intuitive and easy-to-use

Online streaming of sensor data display

Collect data from multiple sensors simultaneously

Multiple sensor displays: graphs, tables and meters

A suite of math functions for analyzing the data

Excel compatible (import / export data)

Works seamlessly with Office applications

Localized interface solution for over 20 languages

Educational Workbooks featuring multiple experiments and guide manuals

A rich pedagogic library of experiments developed by science education experts
Modules