Encouraging students to explore sustainable energy solutions and discover the benefits of solar and wind power can go a long way to improving the quality of life on Earth. Fourier is pleased to introduce, TERRA NOVA, renewable energy science education kits, which provide teachers and students with the tools needed to effectively investigate this topic.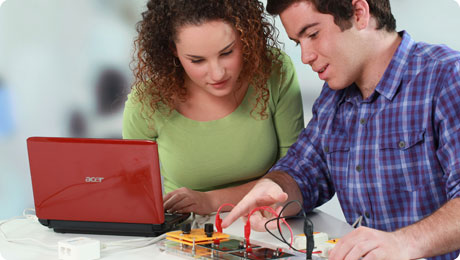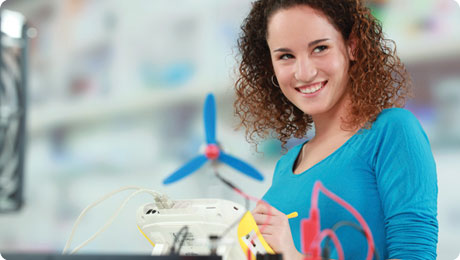 TERRA NOVA Solar Energy Kit (P/N: TN001)
The Solar Energy Kit will introduce students to the basic concepts of solar energy and its properties and enable them to explore the different parameters that impact the electricity produced. Included in the TERRA NOVA Solar Energy Kit is a unique circuit board upon which students can connect a number of solar modules and electronic components, either in a series or in parallel, in a simple and easy-to-use setup.
TERRA NOVA Wind Energy Kit (P/N: TN003)
The Wind Energy Kit aims to teach students to explore and understand the parameters of wind energy and how to convert it into electricity. A powerful and compact fan, especially designed for this kit, is included, as well as a profile rail and wind turbines that can accommodate blades of different numbers.
TERRA NOVA Solar & Wind Energy Premium Kit (P/N: TN005)
With the Solar and Wind Energy Premium Kit, the two most prevalent sources of renewable energy can now be investigated in one user-friendly kit. Students will be able to compare and contrast the benefits of either technology and develop a better understanding of how and when to use either technology.
Key Features
Featured Experiments
Technical Spec
Component

Solar Energy Kit
(P/N: TN001)

Wind Energy Kit
(P/N: TN003)

Solar & Wind Energy
Premium Kit (P/N: TN005)

1
Case
√
2
Plastic tray with cover
√
√
3
Large main board
√


√
4
Small main board


√
5
2 circuit diagrams (series and parallel connection)
√
√
6
Buzzer module
√
√
√
7
Potentiometer module
√
√
√
8
Diode module
√
√
√
9
Resistance module
√
10
3 small solar modules (0,5V, 420mA)
√
√
11
1 large solar module (0,5V, 840mA)
√
12
4 solar cell covers
√
√
13
Illumination module
√
√
14
Savonius rotor module


√
15
Wind turbine module with 2 blades
√
√
16
Additional 3- and 4-blades wind rotor
√
√
17
Wind machine module
√
√
18
Profile rail for wind machine
√
√
19

Power supply for illumination module and wind machine (including key for adjusting voltage)

√
√
√
20
CD with offered experiments
√
√
√