Fourier's Weather Station is a sturdy, solar-powered, wireless unit for teaching Earth Science to middle school and high school students. This, easy-to-use station features 6 built-in sensors: Temperature, Humidity, Barometric Pressure, Rain Collector, Wind Speed and Wind Direction.
The weather station features a wireless data transmitter that transmits data to a receiver connected to the PC USB or serial port, with a range of 300 meters.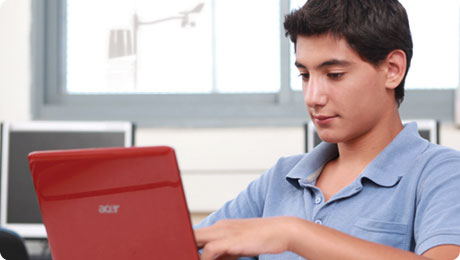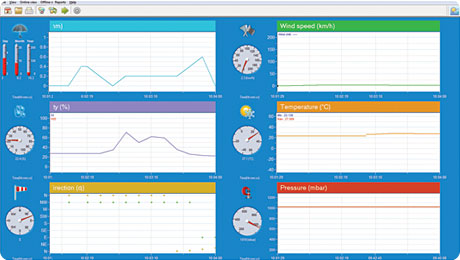 WeatherLab 2.5
Analyzing the data with the WeatherLab software enables students to create monthly weather reports, view real-time data, compare results with earlier data, perform functions like average, minimum, maximum and export data to spread sheets. This allows users to easily configure different types of stations by selecting different sensors.
In addition, the WeatherLab application allows students to present data in a number of different views, such as, meter, graph and table. Recorded data can also be exported to Excel for further analysis and mathematical manipulation.
Key Features
Robust meteorological apparatus with 6 sensors

Weather Lab�, user-friendly data analysis software

Wireless data transmission up to 300 meters

Solar-powered

Carrying case for field installation
Featured Experiments
WeatherLab 2.5 Features
WeatherLab 2.5 Key Features:
Real-time Data
Real-time live weather data monitoring with eight simultaneous graph and meter displays – for example:

Temperature
Humidity
Barometric Pressure
Rainfall
Wind Speed
Wind Direction

Option to define and display other vendor sensors
Daily monthly, yearly rain bars
Wind direction represented by compass rose, frequency or vector graphs
Daily minimum and maximum temperature readings
Dew point calculations
Archived Data
Archive station data reports: calculating totals and averages

Data viewing in single or multiple graph and table modes
Analyze weather trends
Data display tools: zoom, marker, and pan
Print or export data to Excel
Technical Spec
Specifications
Input
Sensors
Range
Accuracy
Temperature
-40 to 60ºC

±0.2º

Humidity
0 to 100 % RH
±1.5%
Barometric Pressure
1500 to 1150mBar
±15mB
Rain Collector
819mm
±0.2mm
Wind Speed
5 to 282km/h
±5km/h
Wind Direction
0 to 360 º
±7º
Output
USB, Serial or RF connection
Sampling Rates
From 1 sample per hour to 1 sample per second
Sampling Memory
104,000 samples
Display
2 lines x 16 characters
Power Supply
Solar Panel + rechargeable battery or external power
Software
WeatherLab™ 2.5
RF Transmission
Frequency: 433MHz
Range: 300m (75m indoors)
Power: 10dBm
ETS 300 – 220 compliance
Standards Compliance
CE, FCC